Inspired by military and police vests, CG Labs, a Spain-based company, has created the innovative training vest, Metcon Tactical Vest, and the Ultimate Metcon Plate, to help athletes improve endurance and performance during metabolic training and "train like a pro." Check it out on Kickstarter now!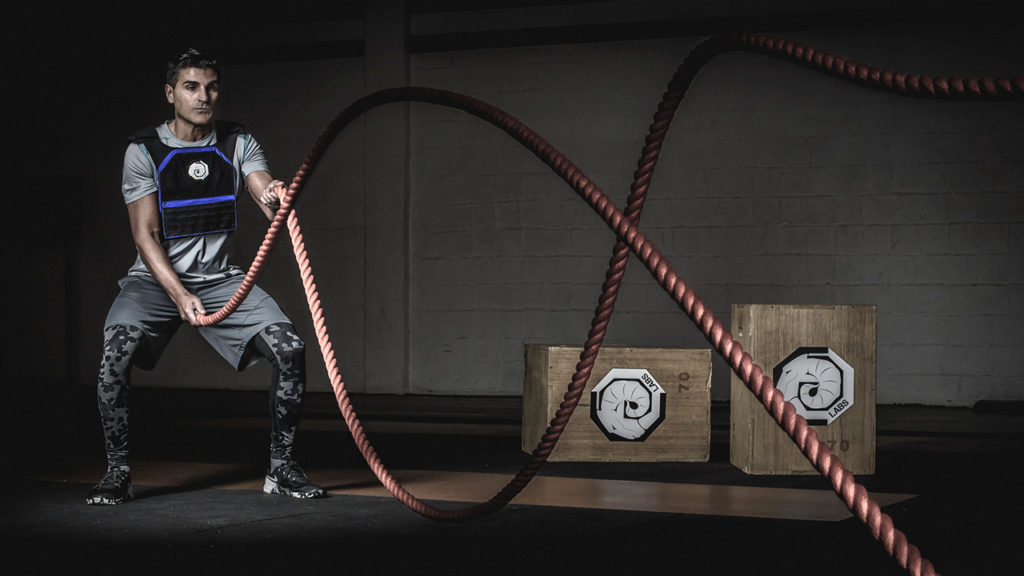 With its mission and mantra "Train Like You Fight," CG Labs' Metcon Tactical Vest (MTV) and Ultimate Metcon Plate (UMP) features the latest European design, technology, materials, including its groundbreaking Thoratex® fabric, along with Molle and Adaptive Padding Systems. Thoratex® is a new material designed and developed by CG Labs based on the most demanding of military specifications.
Benefits of the CG Labs' Metcon Tactical Vest and Ultimate Metcon Plate products include:
Precision: Created with laser cutting allowing clean, precise edges when combined with the Molle system and Thoratex® fabric, resulting in an accurate, quality vest.
Adjustable: Its size, design, and fully adjustable elastic girdle provide flexibility even with the most extreme movements.
Safety: APS is a padded, adaptable system featuring a microfiber placed in the vest's shoulder pads (Nubuk sensation) to help users avoid lacerations in case of friction with face or neck.
Hydrophobic: MTV features Thoratex®, which is hydrophobic and it helps increase your body heat flow and drives sweat away from your body.
Lightness: Designed to increase speed, mobility, and comfort. Its light design makes the vest fit perfectly to your body and helps you forget the extra weight you are supporting.
Customization: Built with large central velcro® identification panels (loop) that can be stored or displayed for identification in competition.
Adaptability: Thanks to the MOLLE system, the side belt, and the front flap, the vest easily adapts to most sizes.
Absorption: Thoratex® fabric helps to remove moisture (sweat) away from your skin and is antimicrobial, hypoallergenic and resistant to odors.
Thermoregulation: Airflow is regulated by the filing system as it lowers body temperature, traps heat, moisture, evaporating perspiration to keep you comfortable.
Special varnish: UMP features a rust-resistant, scratch-resistant baking varnish offering exceptional resistance to salt, water, sweat, solvent, chemical, trichloro, and diameter.
The Metcon Tactical Vest and Ultimate Metcon Plate can be purchased separately or together, and UMP is also compatible with other vests on the market. MTV and UMP are available for pre-sales on their live Kickstarter Campaign.
You can follow them on social media: