What comes to mind when you think of an electric guitar? Rock, Metal, or another type of music? The thing these all have in common is the electric guitar was always connected to an amplifier ("amp" for short). This connection, wired or wireless, has always tethered the musician to the amplifier that makes the sound, and this usually means electric guitars can only be played where there are power outlets to plug into. Guitar craftsmen at Electrophonic Innovations are about to change this status quo. They have worked hard to design and hand-crafted electric guitars that are completely "unplugged". This revolutionary new breed of guitar has the amplifier and power source actually built into the guitar without affecting the size and weight. Called the "Electrophonic Guitar", these are currently being built by the original inventors in Los Angeles, California.
Every detail of these guitars screams original with many different possible color skins. The mad scientists at Electrophonic Innovations are constantly coming up with impressive new color concepts. Thanks to their efforts, more unique guitars are being born every single day at their LA headquarters.
Latest Electrophonic Guitar Models
ElectroPhonic Innovations is engaged in designing and manufacturing unique musical instruments and associated products. Their revolutionary line of electric guitars and bass guitars utilize exciting new patented technology representing over 10 years of research and development. Some of the best minds in audio and guitar technology have come together on this journey to invent and build the future of electric guitars. They have an ambitious work ethic, fueled by the desire to make these fun and inspiring musical instruments available worldwide in 2016.
Electrophonic Guitar Controls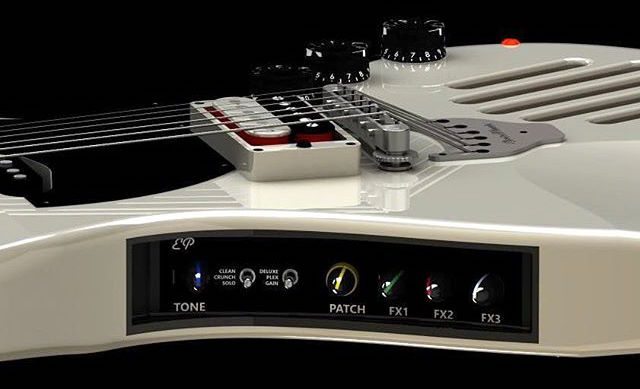 As you can see in the image above, these Electrophonic Guitars are fully custom and operate with 3 different electric guitar sounds - from acoustic to rock to metal. Combine this with the fact you can walk around freely with NO wires or cables or cords. This revolutionary electric guitar has an analog FET pre-amp for tube-like response, studio-quality effects, and a cranking 2×8 watt stereo power amp / speaker system. Electrophonic Innovations' technology is truly special - many large brand-name guitar companies have tried to create this dream machine, but it has never been successfully done before now!
On May 31, 2016 Electrophonic Innovations' Kickstarter started raising funds to further develop this revolutionary new line of electric guitars. CLICK HERE to check out the Electrophonic Kickstarter page!
Want one for yourself? Enter this Free Giveaway!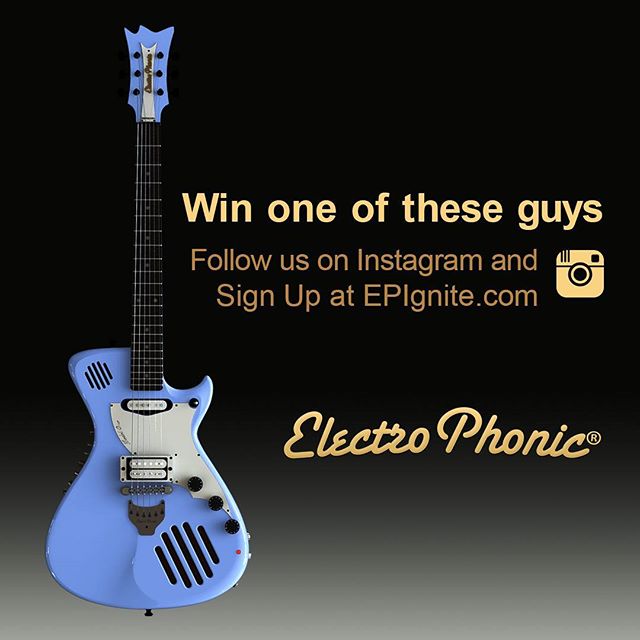 Visit Electrophonic Innovation's site here to enter the giveaway contest. It takes 20 seconds to enter your email and that's it, you are entered to win!
Giveaway Details
Up to 3 of these awesome electrophonic guitars will be given away over the following months. There will be a drawing on Tuesday May 3rd for two hand-crafted Electrophonic Guitars from all the lucky people who registered on epignite.com (click here to enter the drawing!). A third Guitar will be given away on Tuesday May 24th, to celebrate the exciting launch of Electrophonic Innovations' Kickstarter campaign.
Written by Jordan @ CrowdfundingHeadlines