Whether or not we have flying cars and virtual reality capabilities, we all need a bed to sleep in. In other words, unlike the subjects of many other equity crowdfunding ventures, the demand for homes isn't going anywhere, which is exactly what makes real estate crowdfunding so powerful.
Real estate crowdfunding has become one of the hottest sectors of equity funding. It allows entrepreneurs to engage in real estate investments with low minimum investments, and the ultimate transparency and speed of the digital front, providing the ideal forum for early-stage investors to split the cost and the risk as they master the industry.
Real estate funding encompasses all types of real estate projects, from single family fixer-uppers to commercial buildings and development projects. With the establishment of real estate funding, traditional real estate investment may soon become obsolete.
There are already over 50 real estate platforms in the U.S., and quite a few more are projected to launch soon. CrowdFunding Beat asked some of the most prominent Real Estate Crowdfunding platforms' CEO's what they predicted would happen with real estate crowdfunding in 2015. Here's what they said: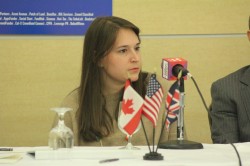 Jilliene Helman, CEO of Realty Mogul, predicts:
"…The IPO window for P2P companies will remain open, at least for the foreseeable future.  Wall Street will remain excited about the prospects of online origination and the scale that is associated with that and companies in this industry will continue to flourish in 2015."
Scott Picken is the CEO and founder of Wealth Migrate, predicts:
"From a global perspective, real estate crowdfunding will continue to grow and gain traction as more investors worldwide will view these platforms as a simple – and safer – way to invest with the support of companies that are dominant in this space, rather than trying to do it all on their own. As a result, there will be far more controls from the SEC, and other bodies around the world, as these platforms continue to gain public acceptance. One trend we expect to see is an increase in niche portals that focus on just one sector, such as medical. Overall, the massive movement of capital from people who are investing internationally will continue with more major players getting involved in 2015. China alone saw over $15 billion invested in 2014 and this is expected to grow by 20% a year for the next decade. They are primarily investing in the USA, Australia and the UK, three of our strongest markets. More than 7% of all investment in residential property in the USA in 2014 was foreign investment. Crowdfunding will facilitate this further and accelerate this trend in 2015."

Scott Picken is the CEO and founder of Wealth Migrate, the premier global real estate investment marketplace. Scott has more than 16 years of international real estate industry experience and Wealth Migrate's leadership team has been a part of $1.3 billion in real estate transactions worldwide.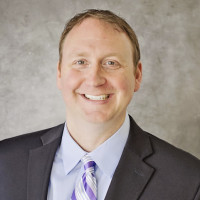 Jesse Clem is the co-founder and CEO of Loquidity, predicts:
Real Estate platforms will continue their tremendous growth trajectory that we saw in 2014. As the investors and sponsors become aware of the options and added benefits that platforms such as Loquidity can provide vs. the use of traditional capital sources, adoption and use will continue to explode.

In our first syndication, 30% of our investors used their Self-Directed IRA to invest with. This is a strong indicator that with the accessibility to alternative assets investments like real estate on crowdfunding platforms, using self-directed funds will become more streamlined. The key here is education to the investors – letting them know that this option is available to them.

 We are seeing this as we travel around the country. We are having conversations with hedge funds managers about how to deploy capital with the crowd, or how to leverage the crowd to reduce their cost of capital. These conversations have changed from "could we?" to "how do we?" I think 2015 brings a flood of fund capital into this space.

There is a huge group of investors that want access to more asset classes. People today can speculate with the stock market and lose money quickly and with no recourse. In crowdfunding, with the proper oversight, the crowd can be protected from scams and bad actors, while still providing great opportunities for investment. In states like Michigan that have established a secondary market, some of these private placements shares will be able to be sold in the open market, thus bringing more liquidity to some of these asset classes as well. When we unlock the sources of capital that the unaccredited crowd can bring, capital will flow more freely and provide entrepreneurs and business's another avenue for funds that will allow them to change the marketplace and then potentially, the world.

Jesse Clem is the co-founder and CEO of Loquidity, bringing more than 15 years of experience as a senior leader at Fortune 500 corporations within the IT industry to bear in developing a seamless user experience for Loquidity's community of investors.

 
Steven A. Cinelli Founder, CEO of PRIMARQ, predicts:
Real Estate Crowdfunding

Becoming an institutional business.  Model is replicating syndication models of the 1980s, but with online disclosures and intermediation.  Tough to scale and profitability is questioned based on current platform sizes and throughput.  Will be interesting to see any RECF major financings or exits.  Few have real IP value, as "quality deal flow" is ephemeral.

Future of online investment platforms

The "crowd" has given way to institutions as most of the capital is provided by larger investors (not a bad thing, but not the "crowd").   Estimate that over half the platforms that were pursuing grandeur in early 2014 will either shut down, pivot, or be absorbed elsewhere by late 2015.  Those that raised outside capital have staying power, but business models need to proof up.  Title III is out til late 2015 if not longer.  And proposed recourse being laid on platforms will make operators wonder about the risk return proposition.

Peer 2 Peer Lending and Investing

More players entering as the demand for yield remains.  LC will use its new found currency and go on an acquisition binge as its market value as a fin tech consumer lending platform will regress to the metrics of a financial services business, so they will keep ahead of things by using stock and cash to buy things.  Prosper will be acquired over the next six months.

Steve Cinelli in Founder of PRIMARQ, a paradigm shift in the world of housing finance.  An active author and speaker, he designed the first online private financing platform in 1999, and remains a thought-leader on capital markets, online intermediation, and the overall crowd financing industry.

 
The way I see it, the demand for a bed, a bathroom, and a kitchen isn't going away anytime soon, so I'm inclined to believe that real estate funding has a pretty secure future. What do you think of real estate crowdfunding? Will it be the direction crowdfunding goes in during 2015, or is it a fad?