Despite spending approximately one-third of our lives in bed, we have little to no control over the design of an essential part of a good night's sleep — our mattress.
The folks over at Design Your Own Bed (DYOB) asked a simple question: "If your body isn't built the same from head to toe, then why should your mattress be?"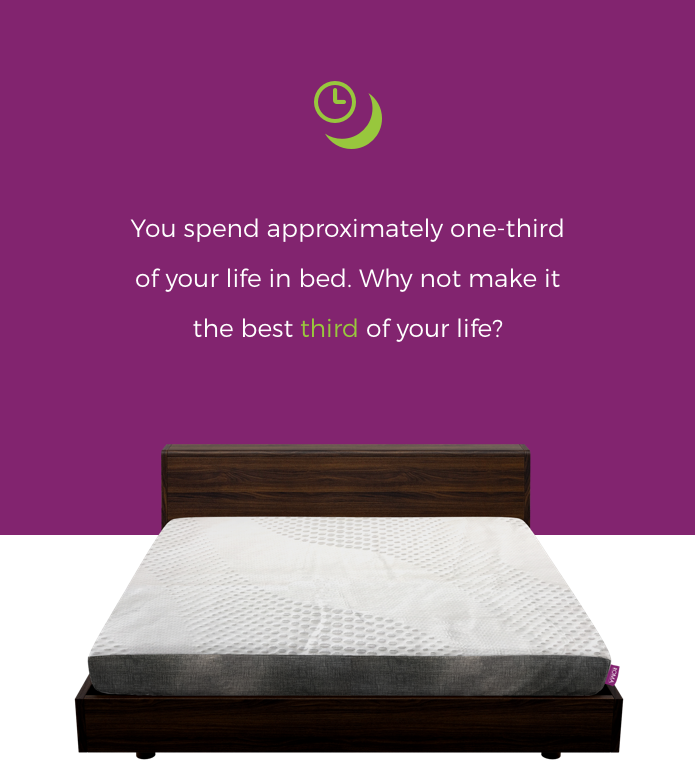 The solution seems pretty obvious, but since the beginning of time, humans have been doing it all wrong. Until now.
Thanks to DYOB, the way we treat our bodies when it's time to sleep will change forever. They're introducing a first of its kind in the mattress industry: an affordable modular mattress with a total-body pressure management system. This mattress system will allow consumers to easily adjust their bed design to fit their body, lifestyle, and sleep habits.
The mattress industry's "one size fits all" approach is inadequate to accommodate a variety of consumers' sleep needs, not to mention body shapes, and also leads to more than 50,000 mattresses each day ending up in landfills in the U.S. alone, according to DYOB founder Karen Day Roma.
"Our mattress design is industry disrupting," said Roma. "We want to help people take charge of that one-third of their life and sleep well with proper musculoskeletal support. It is our mission to create the most compelling and interactive sustainable mattress of the 21st century by driving the world to transition to a totally modular, interchangeable and customized pressure management system. This mattress will grow old with you as you age because it has the unique ability to be immediately adjusted as your body changes."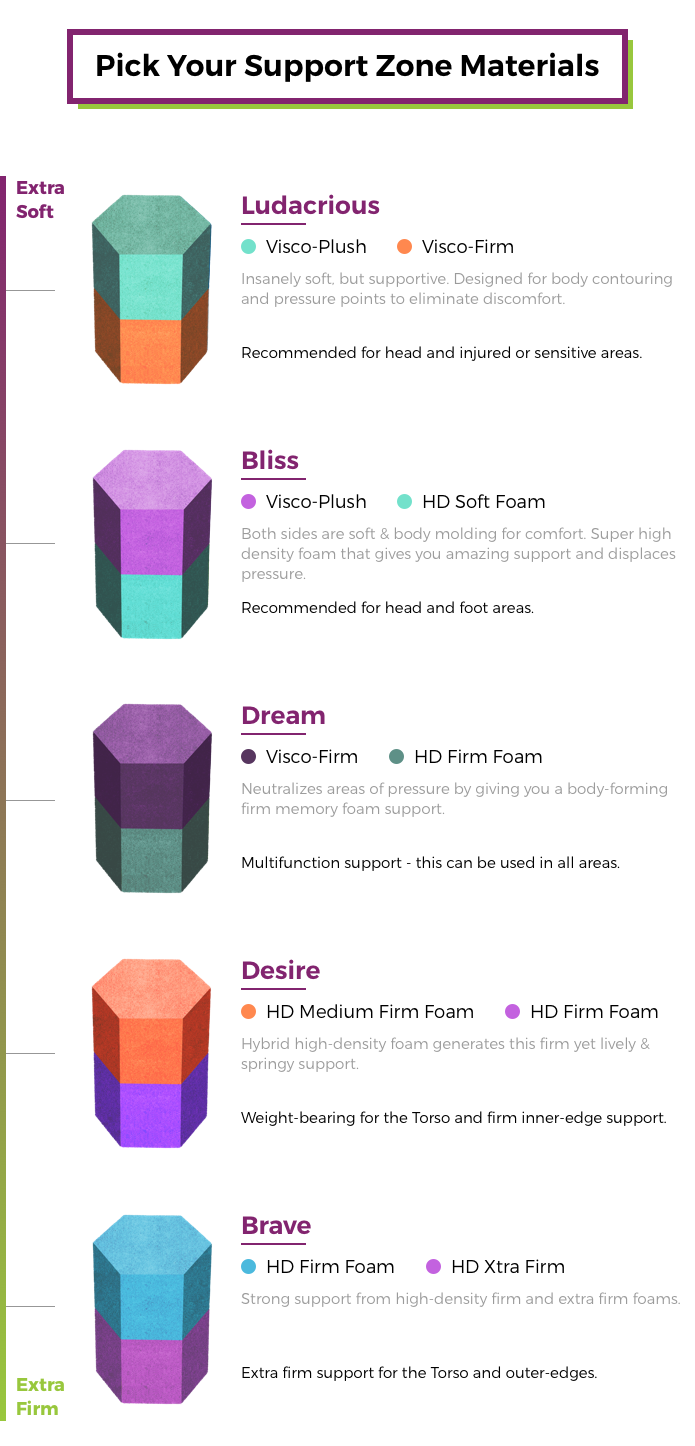 Roma stressed that typical mattresses on the market can't be unzipped, washed, vacuumed, or adjusted. As a result, they wear out and are discarded.
The options for customization are quite expansive. You can keep it simple and stick with their WE Mattress, which is just one flippable bed giving you the option of having a softer bed or firmer. The ME Mattress gives you the most customization when it comes to the design of your bed. You can pick from three different types: MOD Bedmate System, GEO Bedmate System, and the HEX Bedmate System. Each Bedmate system has two individual sides that allow you and your partner to sleep on the materials your body needs while still sleeping side-by-side.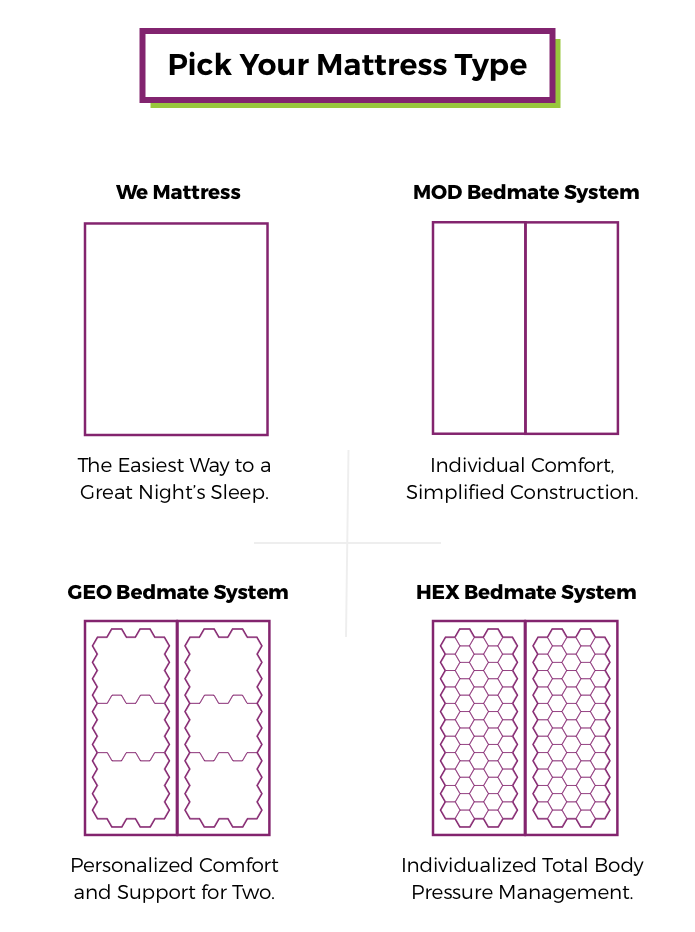 ME and WE are available in traditional sizes of twin, full, queen, king and California king. DYOB has also launched an Indiegogo campaign to bring their bed in a box to market. Design your own bed today!
Check out their social media accounts to learn more about all the ways you can better your sleep: