I want you to think back to your elementary school days when you picked up your first musical instrument, whether it was a saxophone, electronic keyboard or something else and ask yourself how it felt. How difficult was it to play your first song? And how many times did you say you wanted to quit?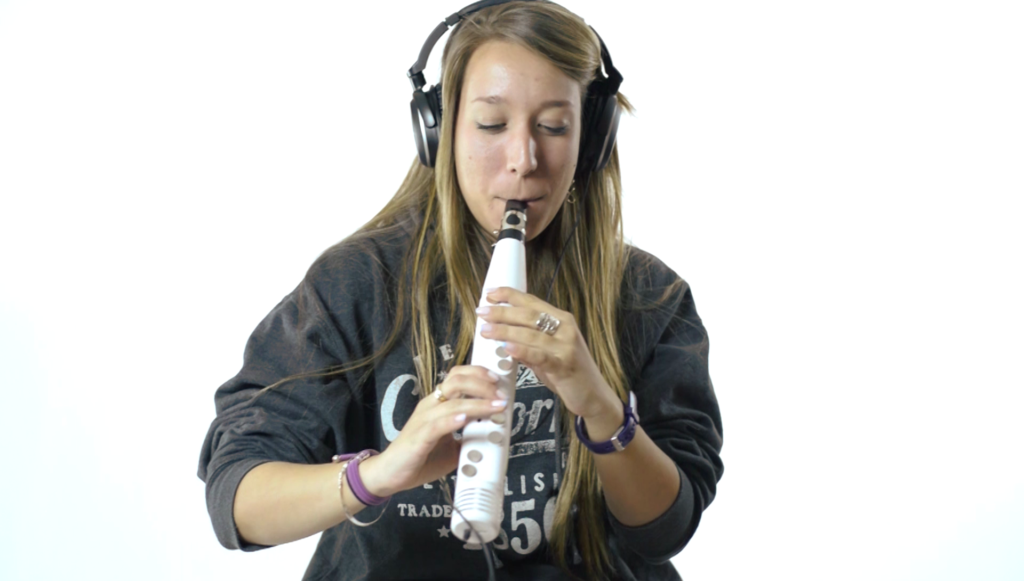 For kids today, everything is electronic. From toys, tools, entertainment, to education, it's all going digital to help kids adapt to technology at an earlier age and teach them relevant skills at a faster pace. In order to learn how to play an instrument, you have to get all sorts of unique carrying cases, cleaning products, stands, and accessories — possibly all for nothing. As technology continues to dominate the brains of today's kids, it's getting harder to convince them to pick up a musical instrument, and getting them to stay engaged with it is a whole other feat. But fear not, a solution has come to the market and it's music to our ears. Literally.
The Vindor ES1 electronic saxophone by Vindor Music is an affordable, fun, lightweight, and easier way to learn music. With a price tag under $200, it's cheaper than buying or even renting a saxophone, flute or clarinet. By digitally producing tones, the Vindor ES1 saxophone eliminates the squeaks and squawks that frustrate beginners, young or old. With its unique sound, quick response, and four-octave span, the Vindor ES1 gives you the flexibility to be even more inventive and experimental with music. By plugging it in to your desktop, tablet, or smartphone, you can use it as a controller for software instruments on programs like GarageBand. A child, or anyone for that matter, can essentially play any instrument they want all while learning the fundamentals of music. The possibilities for sound are virtually endless.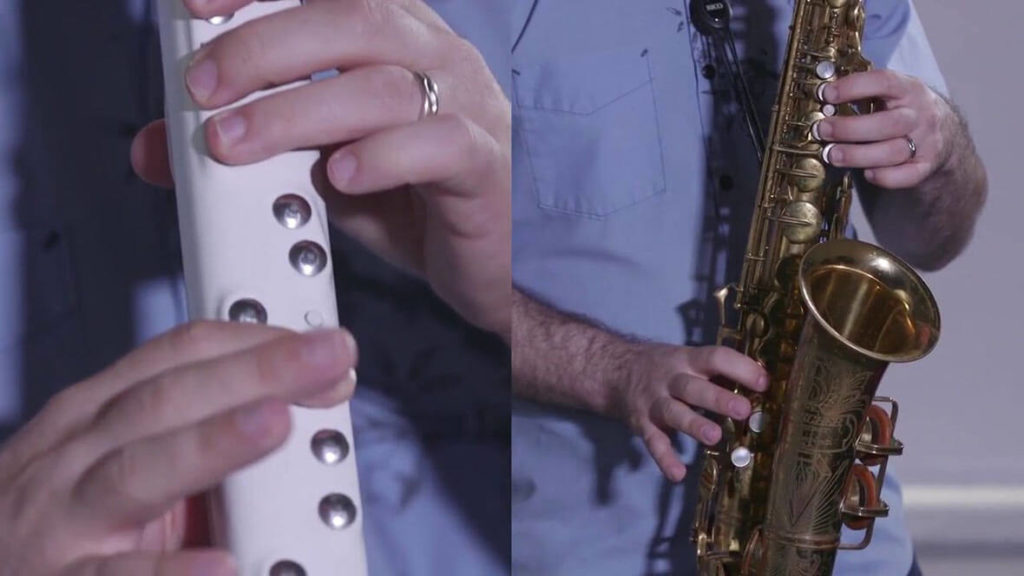 So you're probably asking, "Why is it called a saxophone?" That's because the way you press the Vindor's buttons to make different notes is almost the exact same configuration as a saxophone. Vindor Music eliminated a few advanced keys to simplify the playing experience for users. So even though saxophones are bigger, what each finger does is identical in both the Vindor ES1 and a saxophone. The Vindor ES1 also has corresponding sound and fingering to a flute or a clarinet.
Let's say you're far from a beginner. The ES1 electronic saxophone is still a great tool for players of all levels. The touch buttons provide fast and clear note transitions, so experts won't have to worry about losing quality and precision in their sound. The audio jack also allows musicians to plug the instrument into an amplifier and effects-pedals to create their own unique sound during live performances. And since the USB MIDI interfaces with professional synthesizers and professional studio equipment, musicians from any genre and of any age can get as funky as they please.

So whether you're a beginner trying to learn the ropes or an professional musician looking to perfect their craft, the Vindor ES1 is the perfect tool to bring your music to life. The Vindor ES1 is currently available for preorder through their Kickstarter campaign.
Be sure to check out their social media pages too: