Finally, high-quality audio that headphones enthusiasts and audiophiles have long enjoyed is now coming to smartphones and other computer devices with the launch of i.Tech's ProStereo™ D1 Professional Wireless Hi-Fi Headphone Amp + DAC.
"We all know that a high-quality audio experience has been sorely lacking with smartphones and computers, but we are looking to change that with the ProStereo™ D1," said Mr. Patrick Tsang, i.Tech chief operations officer. "You can easily upgrade your music to studio quality. This is finally where the smartphone meets the headphone in audio innovation to deliver the best experience of music enjoyment."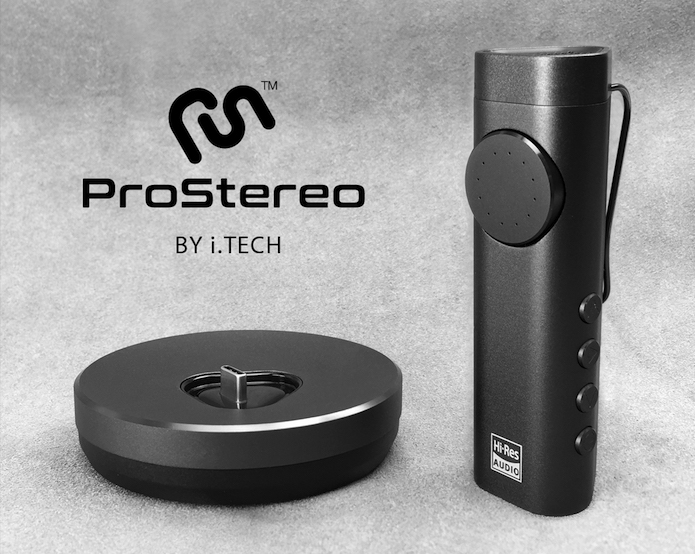 Key features of the ProStereo™ D1 include:
Quality Materials

— Laser diamond cutting technology and specially designed triangular prism shape created with aluminum.

Sampling Rate Converter

— Up to 32-bit/384kHz audio data capability.

iPhone and Android Compatible — Supporting AAC codec to output Hi-Fi audio whether playing music on iPhone or Android phones.
Properly Equipped — Features prestigious AKM DAC & headphone amplifier chip.
External USB DAC — Can be used as external USB DAC by connecting the USB cable to iOS/Android device or computer.
Maximum Power Output — Maximum power output: 40mW+40mW and distortion rate: <0.02%.
ADDITIONAL FEATURES
Rotatable volume knob with a LED light guide.

Solid Bluetooth capability with sampling rate converter and high-end headphone amplifier.

Upgraded USB DAC with high-resolution audio specifications.

Enables effortless playing of music when connected with Bluetooth-enabled devices.

Outstanding craftsmanship with a strong bottom for the device to stand on different surfaces.
The company's complete Hi-Fi audio solution works with any smartphone and computer, featuring a 32-bit sampling rate converter, 40mW+40mW power output (distortion rate <0.02%), and is bundled with a pair of High-Res Audio certified headphones with 5Hz - 70 kHz high-frequency range to deliver smooth and dynamic bass sounds.
Additionally, ProStereo™ D1 supports through its sampling rate converter, any type of music file playing on a mobile phone, or in USB DAC Mode (MP3, AAC, FLAC, etc.), as the audio data can be raised up to 32-bit / 384 kHz and processed by an independent Hi-Fi grade AKM DAC.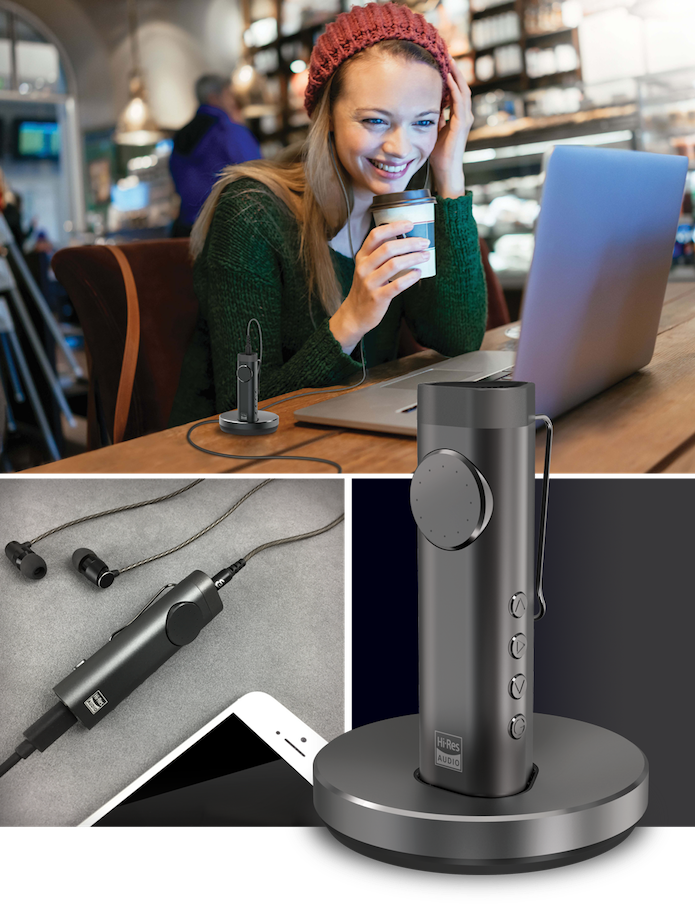 ProStereo™ D1 comes with earphones that are fully compliant and certified with the Hi-Res Audio requirements set by the Japan Audio Society. Listeners will notice a clear and fine sound output with a wide treble performance and a solid, deep bass due to a frequency rate up to 70 kHz. There is also a 9mm dynamic driver to bring consumers natural sound clarity.