Razer just launched the Razer Phone, its first smartphone built specifically for gamers. The Android device features a stunning 16:9 display, has groundbreaking computing technology, cinematic audio, and power to last a user all day.
"We have wanted to make a phone with gaming-level tech for years, and the Razer Phone delivers in every way we imagined", said the Co-Founder and CEO of the company, Min-Liang Tan, on their website.
The Razer Phone is equipped with the world's first 120-Hertz smartphone display, which delivers the fastest refresh rates and smoothest graphics across a 5.72 inch display, delivering vibrant sharp images. Its speakers are powered by a technology that provides true cinematic audio via front-firing speakers with dual dedicated amplifiers from Dolby.

With a large 4,000 mAh battery, gamers can keep playing all day long without having to worry about running out of power. The camera keeps up with the rest of the phone with its dual rear 12 MP lenses. The device also comes with Nova Launcher Prime software with Google Assistant Integration.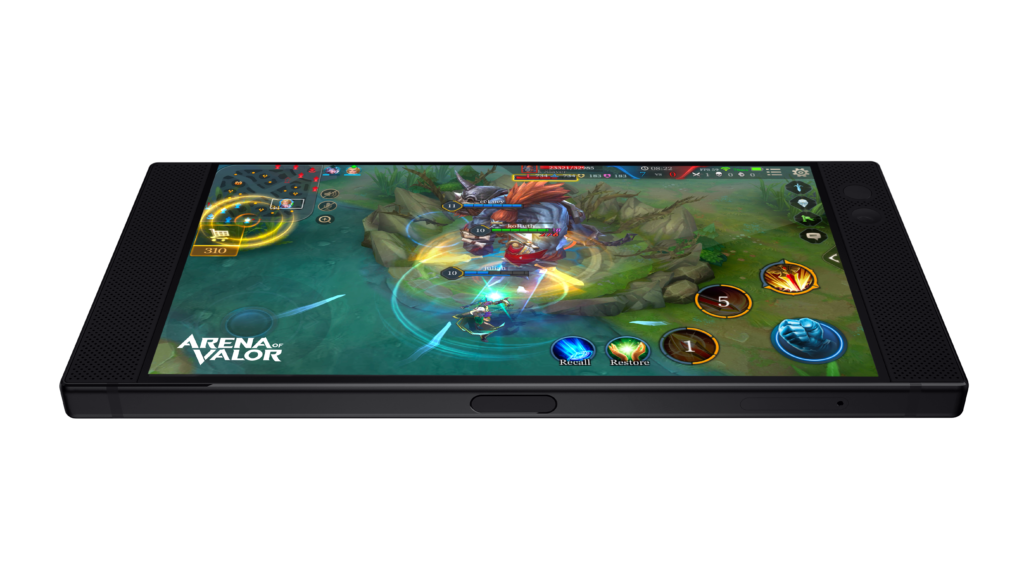 Brand partnerships with top gaming companies such as Tencent and Square Enix, bring the best gaming experiences to the smartphone by taking full advantage of its features. On the Razer Theme Store, gamers can customize their phone by changing wallpapers, icon packs, and colors throughout the phone. They can also create custom ringtones using Razer DJs and wallpapers inspired by top gaming titles.
The smartphone is priced at a relatively affordable $700 and is available on Amazon and select Microsoft Store locations in the USA. The release date for the Razer Phone was November 17, 2017.


For additional content, follow Razer on social media: